Staining your home, decks, fences, pergolas and more helps to protect wood from the elements.
The Kind Staining

Process
Scheduling
Your dedicated Account Manager will work with your schedule to find the ideal time for you and your family to have your staining project completed.
We recommend staining between the months of May and October to ensure the best adhesion.
Color Selection
Once you've determined which stain finish will be used on your project, as recommended by your estimator, you just need to select a stain color and submit that with the online color release form. 
Solid stains can be made in any exterior paint color.
Initial Walk-Through
You'll meet with your in-field Project Manager or Paint Technician depending on the project to confirm your project details and make sure you are comfortable with the prep and stain process.

Stain Prep
To prep the surface of your home, fences, or pergolas failing stain will be scraped.
Decks will receive a light sanding to remove any flaking stain in order to prepare the surface for new stain.
Staining
Now for the best part; staining!  Watch as your wood transform as our experienced paint technicians apply the appropriate stain product to full saturation.
This ensures a protective seal and durable finish.
Inspection Walk
You don't pay a dime until a post job inspection is completed with your Project Manager or Paint Technician to ensure you are 100% satisfied with our work!  For house staining, we'll activate your warranty so your new stain is completely covered.
You can have peace of mind knowing your new house stain is fully protected with our no-exclusions warranty.
All house staining projects receive a 4-year warranty!
Decks, fences, and pergolas are not covered under warranty but we're happy to help with regular maintenance with our Small Jobs program.
Types of Staining Projects
House Staining
We recommend staining your home every few years to maintain the integrity of the wood and protect the surface.
Deck, Fence, and Pergola Staining
Due to the harsh Colorado climate decks, fences, and pergolas may need to be stained every 1-2 years.
Which Stain Finish is

Best?
Transparent
Not to be confused with a clear coat that has no pigment, transparent stains feature a touch of color and are best for brand-new, never before stained wood.  Expect to see all of the wood grain with this stain finish.
Semi-Solid
This stain finish is a happy medium between a semi-transparent and a solid stain.  It offers great coverage and a nearly opaque finish.  Expect to see minimal grain with a semi-solid stain.
Semi-Transparent
Semi-transparent stains offer a little more pigment and coverage which makes this an ideal stain finish for well-maintained wood with little to no variation. Expect to see a good amount of wood grain.
Solid Stain
Solid stains are some of the most commonly seen in Colorado and look like paint due to their full coverage and opaque finish. This is great for heavily worn or damaged wood. Expect to see no wood grain when applying a solid stain.
Ready To Schedule Your
Estimate?
Additional

Exterior Services
Ready To Schedule Your
Estimate?
Professional Color Consultation
Dedicated project manager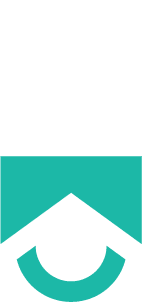 Interior Paint FAQ
Frequently Asked

Staining 
Questions
Which staining products do you use?

For most staining projects we use either Sherwin Williams Woodscapes or Superdeck depending on the project scope.
Do you offer interior staining or door refinishing services?
At this time we are unable to help with interior staining or door refinishing projects but if you contact our team in the office we'd be more than happy to provide you with a referral that can help!
How do I know which stain finish I should use?
The stain finish you should use will depend on the current stain finish and state of the wood to be stained. Your Estimator will make a recommendation at your initial consultation but always confirm your stain finish before selecting your stain color!
How do I choose a stain color?
Solid stains are available in any exterior paint color so you have many options when it comes to this stain finish.  For transparent, semi-transparent, or semi-solid stains you'll need to choose from pre-set colors which can be found in store or in digital form online. Just ask your Account Manager for help!
How many coats do you apply? 
Industry wide there can be a lot of confusion and hair splitting when it comes to one coat of stain versus two coats. We are committed to providing you with the highest quality finished product that will be built to last.  We guarantee full saturation.  This means we will apply as much stain as is needed to full penetrate and saturate the wood.  No more nickeling and diming over coats or worrying about unexpected additional expenses.
It can be tricky to find color schemes that meet your vision and that will be accepted by your HOA. Check out our 5 HOA Friendly Colorado Exterior Color Schemes that will help with your color selection.
read more
Ready To Schedule Your
Estimate?