Our experienced carpentry team can help get your home paint ready with repairs and replacements.
The Kind Woodwork

Process
Scheduling
Your dedicated Account Manager will work with your schedule to make sure your wood replacement can take place prior to your scheduled paint dates.
You don't have to be present for the actual wood replacement but we're happy to accommodate your schedule.
Walk-Through
Your Service Technician will complete a woodwork walk in order to confirm your scope and mark up the boards to be replaced. This helps make sure nothing is missed.
This usually happens at the same time as your pressure wash, if applicable.
CARPENTRY WORK
You'll receive an email the week before letting you know which day our Carpentry Team will be out to your home.
The carpenters will go directly off your work order to complete all quoted wood replacements for siding, trim, etc.  Your painters will be sure to prime and caulk at the start of your project.
Proven Success
Carpentry

Services
Whether it's siding, trim, fascia, or soffits damaged wood or substrates can lead to much larger problems on the exterior of your home.  Damaged materials should be repaired to get the best finished look before painting and here's what we can help with:
Siding Replacement:

Any damaged or swollen siding should be repaired or replaced.  Our estimator will guide you to the best option before paint begins.

Trim Replacement:

Exterior trim often shows signs of damage and wear before anything else.  If you have trim pieces that are failing we can help get those replaced.

Fascia Replacement:

We can help repair fascia even if it's underneath your gutters.  Rotten fascia boards can lead to significant damage to your home to replacement is often the best solution.

Soffit Replacement:

Soffits can be challenging to replace but our experienced carpentry team is here to help!

Eaves Repair:

Eaves are often damaged by pests like squirrels or birds.  Damage to your eaves should be addressed as soon as possible to prevent any bigger issues with your roof.
Carpentry & Wood Replacement
Your Team Of

Woodwork Professionals
Joseph Bartel
Head of Preliminary Services
I love the knowledge, experience, and passion from each individual to do good work during each step of the process.
Kyle Larson
Service Technician
It requires a certain level of skill and attention to detail to perform my work and I enjoy being able to deliver on that with clients.
Matt Shyra
Service Technician
I love our clients and their reactions and appreciation for a job well done!
Carpentry Services
What We

Do Best
All-In-One Services
No need to coordinate multiple companies or micromanage your project.  We can assist you with many forms of wood replacement including siding, trim, fascia, soffits, eaves, and more.
Experienced carpenters
Our experienced carpenter teams will work efficiently to provide you with quality craftsmanship and get your home paint ready.  Most projects are completed within 1-2 days depending on the scope.
woodwork manager
As part of your wood replacement and carpentry work your project will be assigned a woodwork manager.  Their job is to make sure all boards have been accounted for and that your wood replacement runs smoothly.
Ready To Schedule Your
Estimate?
Professional Color Consultation
Dedicated project manager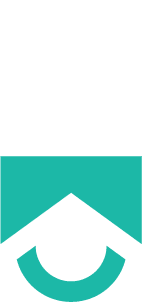 Carpentry FAQ
Frequently Asked

Woodwork Questions
What kinds of carpentry or wood replacement can Kind Home Painting Co. help with?
Wood replacement is a common necessity when you are painting the exterior of your home.  Kind Homes can assist with light to medium wood replacement including replacing rotten trim, siding, fascia, and soffits.  There are additional carpentry services available so be sure to discuss any concerns with your estimator at your paint appointment.
Does Kind Home Painting Co. offer woodwork as a stand-alone service?
We take pride in the warranties we offer our clients so as of right now, we only offer carpentry services to our paint clients because we know that the new wood will be sealed and protected properly.
How do I know if I need wood replaced on my home?
This is a great question and we'll be sure to do a thorough inspection of your home at your estimate and point out any areas of concern with you.  If you have boards that are swollen, damaged, bowing, or are soft then it is likely time to replacement them.  Options for repairing and protecting existing boards will be discussed when that's a viable option.
How are new boards prepped out?
All bare wood and metal will be primed and caulked at the start of your exterior paint project.  This ensures the board is sealed and paint can adhere to the surface.
What if it rains between having my boards replaced and the start of painting? 
Nearly all lumber is stored outside in a lumber yard so there shouldn't be any issue if it rains between your carpentry work and the start of painting.  We just want to make sure that the new wood has time to dry out before it is sealed and primed.  During peak season this usually only takes about a day or less.
Ready To Schedule Your
Estimate?