Painting your cabinets is a great and cost effective way to update your kitchen or bathrooms.
The Kind Cabinet Painting

Process
Scheduling
Your dedicated Account Manager will work with your schedule to find the ideal time for you and your family to have your cabinet painting project completed.
You can also schedule a color consultation with a certified color designer at this time!
Color Consultation
Meet with one of our certified color designers to select the best paint colors for your space.  Consultants will have large samples to review and can even help with digital mockups.
Initial Walk-Through
You'll meet with your in-field Project Manager to confirm your project details and make sure you are comfortable with the prep and paint process. They will also establish an area for the cabinet doors to be sprayed.

Paint Prep
Thorough prep is key for proper paint application during a cabinet painting project. We will sand and prime the cabinet doors and boxes prior to painting. See your customized quote for more details about our prep process.
 
Paint
Now for the best part; painting!  Watch as your kitchen or bathroom cabinets transform with the help of our specialized paint teams and a coat of the industries leading cabinet paint products.
Once the paint has dried we'll reattach your cabinet doors and drawers.
Inspection Walk
You don't pay a dime until a post job inspection is completed with your Project Manager to ensure you are 100% satisfied with our work!  We'll activate your warranty so your new paint is completely covered.
Cabinet Painting

Warranty
You can have peace of mind knowing your new paint is fully protected with our no-exclusions warranty.
All cabinet projects receive a 1-year warranty!
Save Money
Painting cabinets is significantly cheaper than replacing your cabinets saving you both time and money.
Low Disruption
Painting your cabinets will be far less invasive and much faster than a full replacement.
Which Paint is Best for

Cabinet Painting?
Paint Coverage
Using only the highest quality, highest coverage interior paints means better coverage in fewer coats, saving you money.
Paint Application
For cabinets we recommend spraying to avoid brush or roller marks. The right paint and tools create a smooth, even finish.
Paint Color
Look for paints with rich colors and advanced pigment technology to lock in paint colors and gain lasting color payoff.
Fade Resistance
Rooms with a lot of windows or sun exposure can still deal with the impact of fading so be sure to choose a quality paint that is designed for greater fade resistance.
Durability
The interior of your home has to hold up to kids, dogs, and messes.  Choose an interior paint that is easily cleaned and will hold up.
Paint Finish
For most cabinet projects, the ideal interior paint finish will be a semi-gloss but talk to your painter to understand your best sheen.
Ready To Schedule Your
Estimate?
Additional

Paint Services
Ready To Schedule Your
Estimate?
Professional Color Consultation
Dedicated project manager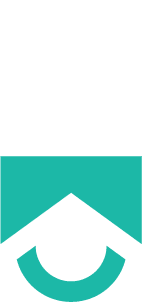 Interior Paint FAQ
Frequently Asked

Cabinet
Paint Questions
How much does it cost to paint kitchen cabinets of your home?
There are a few factors that go into providing a quote for cabinet painting including number of doors and drawers, number of paint colors, and prep necessary.  We are able to provide both in-person cabinet quotes or quotes from the office which are usually turned around within one business day.
I don't have a space in my home for the cabinets to be painted, can you take them off-site?
Yes! Starting in April of 2023 we will be expanding our office workspace to include a cabinet workshop so we will be able to assist you if you do not have a space available in your home.  Please talk to your dedicated Account Manager or Estimator about options to find what will work best for you.
Can you help with paint color selection?
Absolutely! As a Kind Home client you have access to the expert advice and guidance of our certified color consultant team.  We recommend an in-person consultation to view samples and narrow down choices. We can also help you visualize the final product with a digital mock-up!
How long does a cabinet painting project take?
Although it depends on the size and scope of your project most cabinet painting projects take about 1.5-2 days from start to finish.
How many coats do you apply? 
Industry wide there can be a lot of confusion and hair splitting when it comes to one coat of paint versus two coats. We are committed to providing you with the highest quality finished product that will be built to last.  We guarantee full coverage on your cabinets.  This means we will apply as much paint as is needed to achieve full coverage.  No more nickeling and diming over coats or worrying about unexpected additional expenses.
Do you warranty your cabinet painting projects? 
We're proud to offer some of the best paint warranties in Colorado and our cabinet painting projects are no exception.  We warranty all cabinet projects for a minimum of one year!  Our no-exclusions warranty means we'll come out to fix any issues including scuffs, scratches, fading, and more.
Meet our talented Color Designers, Lexi Thompson and Yasmine Kot and learn about their unique styles and color preferences!
read more
Ready To Schedule Your
Estimate?