Small Job
Painting

Services
Tackle smaller 1-2 day projects with our Painter for a Day program and check them off the list.
The Kind Small Job Painting

Process
Pricing
Contact our office to receive a free quote for your project.  We'll just need photos and measurements to provide you a quote right from the office. 
Most Painter for a Day quotes can be provided in less than 1 business day!
Scheduling
Your dedicated Account Manager will work with you to schedule dates for your project that work for you and your family's schedule.
Also ask about a professional color consultation! 
Painting
You can have the paint ready or we're happy to pick it up on the way to your project.  Your painter will provide all prep and protection materials to get your space paint ready.  Once your project is complete and you've had a chance to inspect it we'll activate your warranty!
Painter for a Day

Pricing
Whether you're looking at an exterior or interior painting project, you can have peace of mind with our no-exclusions warranty.
All small job projects receive a 1-year warranty!
Interior Projects
Painter for a Day is great for bedrooms, bathrooms, offices, and accent walls.
Exterior Projects
Painter for a Day is great for deck and fence staining projects or small exterior areas.
Additional

Paint Services
Our Promise To You:
The Kindness Pledge
We promise that every member of our team will treat you and your home with respect, love, and kindness from start to finish. This means respecting your time, your space, and your family every step of the way.
With so many paint companies to choose from you can feel extra good about working with Kind Home Painting Co. because a portion of your project will go directly back into improving the community through the Kind Communities Outreach Program.
You want peace of mind that you and your home will be respected and taken care of so you won't pay a dime until your project is completed, an inspection is done, and you are 100% satisfied.
Your paint is covered by our no-exclusions warranty which covers everything from fading to damage from kids, cars, dogs, and bbqs.
Small Jobs FAQ
Frequently Asked


PFAD Questions
What kinds of projects are best for the Painter for a Day program?
The small jobs team was started with the goal of helping clients check off smaller paint projects. Painter for a Day is perfect for smaller areas like bedrooms, bathrooms, and offices.  They can also help with smaller exterior projects like sheds and decks but for larger projects we recommend checking out our full service exterior and interior painters.
How does pricing work?
Painter for a Day projects have a simple flat rate of $849/day which covers travel, your W-2 painter's time, and all prep materials.  We can also order and pick up paint for your project at an additional cost or you can provide your own paint.  For projects that need just a little extra time you can also add on a half day for $500.  Provide us with photos and details about your project and we should be able to provide you with a virtual quote. 
Can they help with handyman services?
Our painters are specialists and although they're very talented they are equipped or trained to assist with other "handyman" services.
Can I get a professional color consultation with a smaller project?
Yes! We want you to love your spaces both big and small so we're happy to set up a consultation with one of our professional color designers before you paint. 
Are your painters W-2? 
Absolutely!  Painter for a Day clients work with a Kind Home W-2 painter to ensure you receive the same outstanding service we've become known for!
Ready To Schedule Your
Estimate?
Professional Color Consultation
Estimates Within 1 Business Day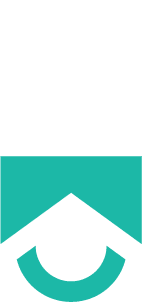 Meet our talented Color Designers, Lexi Thompson and Yasmine Kot and learn about their unique styles and color preferences!
read more
Ready To Schedule Your
Estimate?