Kind Home
Gutter

Replacement
Your gutter system must function properly to protect your paint and your home's foundation. Our team can help!
Scheduling
Your dedicated Account Manager will work with your schedule to make sure your gutter replacement can take place prior to your scheduled paint dates.
You don't have to be present for the actual gutter work but we're happy to accommodate your schedule when possible.
Confirm Scope
Your Estimator will provide you with a detailed quote for work to be completed on your gutters prior to paint
Whether you're getting a repair on your current gutter system or a full replacement be sure to read your scope of work carefully and confirm before production begins.
Gutter WORK
You'll receive an email the week before letting you know which day our Gutter Team will be out to your home.
The Gutter Specialists will go directly off your work order to complete all quoted gutter repairs or replacements.  Your painters will be sure to take care of any finish work at the start of painting.
Colorado Gutter Replacement
Gutter

Services
If your gutters are not functioning properly it can lead to much larger problems on the exterior of your home.  Damaged gutters should be repaired or replaced to protect your home and prevent expensive damages.  Here's what we can help with:
Gutter Replacement:

If your gutter system has seen better days and it's time for a full or partial replacement then we've got you covered!  Our gutter team can take care of teardown, disposal, and installation.

Gutter Repair:

Minor repairs are quick and easy with our experienced gutter team.  Replace a smaller section or single run to have your gutter system functioning properly again.

Hail Damage:

Hail damage is all too common here in Colorado and can leave gutters looking pocked and damaged.  We'll work with your insurance to help get your gutter system replaced and looking good as new!

Wood Replacement:

If there is wood rot or damage beneath your gutters we can help!  We'll remove that portion of the gutter, repair the fascia, and reinstall a new gutter run.

Moving Downspouts:

Unsightly downspouts in odd areas can ruin the aesthetic of your home.  Adjust your current system to create a more visually appealing effect by having your downspout location adjusted.
Denver Gutter Replacement
Your Team Of

Gutter

Professionals
Joseph Bartel
Head of Preliminary Services
I love the knowledge, experience, and passion from each individual to do good work during each step of the process.
Matt Shyra
Service Technician
I love our clients and their reactions and appreciation for a job well done!
Consultation Services
What We

Do Best
All-In-One Services
No need to coordinate multiple companies or micromanage your project.  We can assist you with all of your gutter repair and replacement needs.  Your account manager will help schedule your gutter replacement dates.
Experienced Teams
Our experienced gutter teams will work efficiently to provide you with quality craftsmanship and get your home paint ready.  Most projects are completed within 1 day depending on the scope of work.
Gutter manager
As part of your gutter replacement or repair work your project will be assigned a gutter manager.  That means there is always someone to call should any issues arise.
Ready To Schedule Your
Estimate?
Professional Color Consultation
Dedicated project manager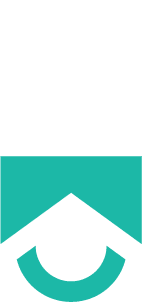 Gutter FAQ
Frequently Asked

Gutter Questions
What kinds of gutter replacement can Kind Home Painting Co. help with?
Gutter repair or replacement is a common necessity for exterior painting projects.  The team at Kind Home Painting Co. can help with many elements to help your gutter system operate efficiently.  Gutter services include full replacement, repair, fascia repair, teardown and installation, moving downspouts, hail damage, and more.
Does Kind Home Painting Co. offer gutter repair/replacement as a stand-alone service?
We take pride in the warranties we offer our clients so as of right now, we only offer gutter services to our paint clients because we know that the new gutter system will be installed properly and sealed accordingly.
How do I know if I need gutters replaced on my home?
This is a great question and we'll be sure to do a thorough inspection of your home at your estimate and point out any areas of concern with you.  If your gutters are dented, damaged, missing, or have water leaking then it may be time to replace them.  One thing that helps maintain your gutters is regular maintenance.  Be sure to have your gutters cleaned and remove any debris as soon as possible.
What size gutters do you use?
We offer a variety of sizes ranging from 4-6 inch gutters.  The size of your home should determine which gutter size is right for you so be sure to discuss that with your estimator at your paint appointment.
Ready To Schedule Your
Estimate?