Protect your home and experience the Kind Difference with Colorado's most preferred exterior painter.
The Kind Exterior Painting

Process
Scheduling
Your dedicated Account Manager will work with your schedule to find the ideal time for you and your family to have your painting project completed.
You can also schedule a color consultation with a certified color designer at this time!
Initial Walk-Through
You'll meet with your in-field Project Manager to confirm your project details and make sure you are comfortable with the prep and paint process.
Technician services
Prior to every paint project your Service Technician will be out to pressure wash your house and confirm any wood or gutter replacements.  Our specialized teams will then take care of replacing any damaged siding, trim, or gutters to get your home paint ready!
Paint Prep
Thorough prep is key for proper paint application during an exterior house painting project. We will scrape any failing paint, caulk seams and prime bare boards and metal. See your customized quote for more details about our prep process.
Paint
Now for the best part; painting!  Watch as your home transforms with the help of our specialized paint teams and a coat of the industries leading exterior paint products.
Inspection Walk
You don't pay a dime until a post job inspection is completed with your Project Manager to ensure you are 100% satisfied with our work!  We'll activate your warranty so your new paint is completely covered.
Need Help With Your
Color Selection?
Get The E-Book That Covers Some Of Our Top HOA Friendly Paint Color Schemes
Find The Perfect Color Combinations For Your Home
Learn Best Practices For Choosing Exterior Colors
Select Your Colors Quicker & Skip The HOA Hassle
Industry Leading Paint

Warranty
Experience the highest-rated exterior paint product from Benjamin Moore and say goodbye to fading and failing paint for the next 12 years.  Aura is recommended for high-exposure homes and darker paint colors.
Does your home always look a bit dirty or dingy?  If so, Sherwin Williams Emerald Rain Refresh is the product for you.  This self-cleaning paint utilizes hydrophobic technology to keep your paint looking fresher longer.
Sherwin Williams' top-rated exterior paint product is perfect for the Colorado climate thanks to its harder external film and durability.  Even as our lowest exterior paint warranty you're still covered for the next decade!
Which Paint is Best for

 

Exterior Painting?
Using only the highest quality, highest coverage exterior paints means better coverage in fewer coats, saving you money.
Make sure your painter understands your homes substrate and uses the right paint and tools for a smooth, even finish.
Look for paints with rich colors and advanced pigment technology to lock in paint colors and gain lasting color payoff.
The sun in Colorado does a number on your paint so be sure to choose a quality paint that is designed for greater fade resistance.
In Colorado, paint durability is critical for a lasting paint job. Choose a paint designed for your climate.
For most homes, the ideal exterior paint finish will be a satin or low luster but talk to your painter to understand your best sheen.
Ready To Schedule Your
Estimate?
Additional

Exterior Services
Ready To Schedule Your
Estimate?
Professional Color Consultation
Dedicated project manager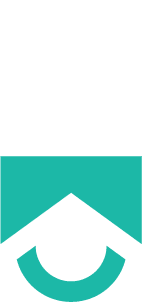 Exterior Painting FAQ
Frequently Asked

Exterior Paint Questions
How much does it cost to paint the exterior of your home?
There are several factors that go into determining the cost of an exterior painting project.  This includes the substrate, warranty selection, necessary prep and repairs, precautions such as for lead positive homes, number of colors on the home, and accessibility.  We work with each client to determine the appropriate solution for their home based on their concerns and needs and offer a variety of products and warranty options to suit every budget.
Can Kind Home Painting Co. help with woodwork or gutter replacement?
Absolutely!  As a Kind Home paint client you will have access to our preliminary services such as carpentry work and gutter repair or replacement.  During your estimate, your estimator will conduct a thorough inspection of your home and discuss any necessary repairs.  They'll then provide you with a comprehensive breakdown of all recommended repairs and replacements. 
What paint products do you use on the exterior?
We aim to provide you with the best so we've partnered with Sherwin Williams and Benjamin Moore to give you access to the best possible exterior paint products.  Sherwin Williams Emerald and Emerald Rain Refresh alongside Benjamin Moore Aura Exterior are our preferred exterior paint products because they have proven to hold up against the tough Colorado elements and provide a fantastic finish our clients love.
How long does an exterior paint project take?
The length of your exterior painting project will depend on the size of your home and the complexity of your project.  That being said, most exterior paint projects take only 1-3 days from start to finish and we always aim to work on consecutive days so we can get out of your hair as soon as possible.
How many coats of paint do you apply? 
Industry wide there can be a lot of confusion and hair splitting when it comes to one coat of paint versus two coats.  We are committed to providing you with the highest quality finished product that is designed to last the next decade.  We guarantee full coverage on your exterior.  This means we will apply as much paint as we need to in order to get the job done and get complete coverage.  No more nickeling and diming over coats or worrying about unexpected additional expenses.
Can you help with color selection? 
As a client of Kind Home Painting Co. you have access to the expert advice and guidance of our certified color consultants.  We recommend an in-person consultation with one of our designers to discuss your specific project and view color samples. We can also help you visualize the finished product with digital mock-ups!
What does your exterior paint warranty cover? 
We believe in creating paint jobs that will last.  Our exterior paint warranty covers all workmanship including bubbling, peeling, cracking, fading, etc.  We have a one-of-a-kind, industry leading warranty that we believe is the best in Colorado.  Our no-exclusions warranty even covers up to $1,000 worth of hail damage to your paint!
Ready To Schedule Your
Estimate?