Meet The

Kind Team
It might be cliché but our people really are what set us apart from other Denver paint companies.  We're thrilled for you to meet our incredible, dedicated, and award-winning team
Tom Carmichael
Head of Sales
I was born and raised in Denver, CO and My whole Life I've called Colorado my home.  I've traveled quite a bit, but always take a deep breath of relief when I get home to Colorado. My family consists of myself, My wife, Liz, my son, Oliver and we have twins on the way!  Having a growing family doesn't leave much free time, but I love to brew beer and make wine. I also enjoy camping, hunting and reading. I love Colorado because It's a beautiful State with so much fun stuff to do outdoors.  Plenty of breweries to visit. I love being close to all of my family who are mostly here in Colorado as well. A short term goal of mine is to build an addition on my home to have more room for my growing family! In the long term I am going to move further out of the city, perhaps to the western slope. My dream is to have a homestead where I can self sustain with a farm growing my own food, raising animals, teaching my children to live off of the land and enjoy a simpler more natural life. I would love to open up a distillery and grow it to be a nationally recognized brand so I can pass it down to my children.
Kind Home Solutions is a great place to work for many reasons. I love having fun and meeting new people, helping them with their projects and making sure that they are treated with kindness and respect.  I love the people in our organization, everyone cares about what they do and puts great intention into developing our business. I like having the flexibility to spend time with my family, it's important to me to be there for my wife and my children, Kind Home has supported me and knows I am there to support them as well.  We have a great team and truly care about our clients and each other. One of my favorite things about our company is how we hire people, the right person, not necessarily the right skill set.  We would rather have kind caring people who we can train, knowing that they will do what is right for their team and for our clients. 
Working with our clients is the best! Most people from Colorado or those who have moved here have a
Brian Strubbe
Estimator Team Captain
I'm another of the many Midwest transplants taking advantage of beautiful Colorado.  I grew up just south of Chicago, but fell in love with the weather, people, and outdoor activities this state has to offer on my very first visit. When I moved here in 2011 I knew I had found my new home.
When I'm not at work you can find me having fun outside. I enjoy long walks on the …. just kidding! I love hiking, rafting, golfing, going to red rocks, playing yard games at jazz in the park and just about any other outdoor activity as well as seeing live music and buying house plants. I love Colorado for the people and the weather.  As a long term goal of mine, I want to help Kind Home become the best paint company of all time!
One of the things I like most about working at Kind Home Solutions is working for Mike and Whitney. They are both amazing people and they truly care about their employees and their clients. Meeting and helping people is a passion of mine, and I can't wait to meet you!  I love our clients because they are putting their trust in us to work on their home. That is a big decision. And it means a lot to me every time someone chooses us. I believe that what success takes in our field is trying as hard as you can. Putting in the effort and learning from your mistakes. You miss 100% of the shots you don't take. Meeting and helping people is a passion of mine, and I can't wait to meet you! 
Danielle Utzinger
Estimator
I was born in Alamogordo New Mexico, but have called Colorado home since before my first birthday and can't imagine calling anywhere else home! I love Colorado because there is such diversity in both people and activities. There is so much to explore and even after my 30 years here I still have so much to see! I also just feel like almost everyone I meet in Colorado is so kind and welcoming! I love fishing, paddle boarding, kayaking, or pretty much anything you can do out on the water. When the weather doesn't allow for that, you can probably find me shooting pool with friends at a dive bar or spend time in my meditation room listening to music or audio books. I just visited Asia for the first time this past winter and absolutely fell in love with the culture. I hope to travel much more in the next few years and maybe at some point even live abroad for awhile as a more long term goal.
I have a passion for helping people and playing an active role in helping solve problems. I know that I will be able to do so on a daily basis with Kind Home Solutions and I feel so fortunate to work for a company that truly values clients above all else. I like that I can feel proud to know that we genuinely do offer the best service and value, and that I can trust that everyone on the team will go above and beyond for client satisfaction. I also just love the fact that our team feels so much like a family, and the amount of support we are always willing to give each other. 
I love that our clients are always such kind and open hearted people who are able truly see the value in what we can offer as a company. I've heard from so many customers that out of all the companies they've worked with in the home improvement industry, that we have across the board been the most pleasant to work with. That always makes me feel so validated and proud. 
Ultimately I believe success isn't just about money. I think to be successful you have to feel as if you have a purpose in life, and truly enjoy what you fill your days with. To get there I believe it's so important to be true to yourself and always put 110% into everything you do. I think who you surround yourself with matters a great deal as well. Support and inspiration from friends and coworkers is vital to personal success. 
Hunter Logan
Estimator
My mother and father raised me and my two sisters (I'm a triplet!) in Wilton, CT. I packed up my belongings and moved to Colorado in 2012 to enjoy the mountains and to attend at the University of Denver where I studied Environmental Science and Spanish. In my free time I like to go rafting, snowboarding, camping, listen to books/podcasts, and see live music. In the short term, I'm really focusing on getting 40+ ski days in this season! In the long term, I would really love to invest in some property in the mountains. 
I have been in the painting industry for a little over 3 years and what I love most about this industry is that every day is completely different. We get to work on really cool projects, meet new homeowners and provide solutions to challenges. Our team does everything humanly possible to make the entire home improvement process smooth and effortless for our clients. And that's what drew me to Kind Home Solutions- the team, their values, and their focus on attentive customer service. Everyone on the team is supportive and extremely kind to work with.
I would like for all of our clients to know that doing right by our clients is at our core. I look forward to working with our clients on their projects and guiding them through the Kind Home process. 
Ryota Nishimura
Estimator
I was originally born in New York City, and have a small family there consisting of my Dad, my mother and brother. I moved to Colorado in 2013 for all of the different outdoor activities, including snowboarding, camping, rock climbing and canyoneering. I love living in Colorado for the extravagant outdoor culture and activities available to us in this great state. 
Having been in the home service industry for the past 9 years, I love working one on one with clients and seeing projects come together to their and my satisfaction. One of the biggest things that I enjoy about working with Kind Home Solutions is that we are committed to always doing right by our clients, no matter what that takes. Our clients are fantastic to work with, and something I've found working with them is that they believe, as do we, that "Kindness Matters"! This is one of the biggest reasons that our clients choose to work with us, on top of our industry best level of work and reviews.
I truly believe that success for our clients starts with our company, and that takes us working together and working for one another. Kind Home Solutions embodies that and it shows in the work we do for our clients.
Austin Wilcox
Estimator
I am originally from Indiana but as soon as I made it out to Colorado in 2014, I knew I'd found my new home.  My family consists of myself and my mother Sandy. During my free time I enjoy working out, going to see live music and hiking.  One of the things I love the most about Colorado is the beautiful weather that we're gifted here and the plethora of live music we have a available. 
I really enjoy working with clients and making their visions become a reality. One thing I really enjoy about working for Kind Home Solutions is the people I get to work with here, our team is the best! I love working with our clients due to their appreciation for the hard work we put in.
I believe that success takes hard work, determination and time. This is what I try to bring to the table for all of my clients. I can't wait to help you with your home project!
Sean Onasch
Estimator
I was born and raised in Michigan but have found Colorado to be my home for the past 9 years. 
In my free time, I enjoy rock climbing, cooking and going on new adventures with my Pups. 
What drew me to Kind Home Painting is their passion for excellence and to create an environment that everyone feels valued and appreciated, including our clients.
I have been in painting for over 14 years and I'm ecstatic to be apart of this team!
I'd like my clients to know that my goal when I meet with you is to answer all of your questions and leave you feeling excited to paint your home. I can't wait to meet you and help you transform your home.
Seth Erdman
Estimator
I'm one of the East Coasters that recently moved to Colorado to take advantage of its beauty and all of the outdoor activities. My fiancé and I are very active people and decided to move to Colorado to experience the perfect balance of city and outdoor life. Before moving to Colorado, I worked in the construction industry in NYC and gained experience working in software sales. 
The transition to Kind Home Solutions was exactly what I was looking for! Kind Homes Solutions allows me to dive back into the industry, work on a team with passionate individuals, and connect and build relationships with clients as we work together on various projects. I enjoy getting to know each client's story.
When I'm not working, I enjoy playing/watching soccer, hiking with my fiancé and French Bulldog, cycling, and exploring the mountains and outdoors. My favorite food is Mexican or Italian; I would love suggestions for either! My biggest personal goal is to buy a house in 2024. 
Kyle Wetherill
Estimator
I'm originally from Columbus, OH. I was raised on a farm and became an Eagle Scout in 2009. I moved out here in 2017 after my longtime love of snowboarding brought me originally to Avon, CO. I have been in the exteriors industry for about 5 years, previously selling windows, doors, and siding. Making the move to Kind was awesome, great company, incredible people, and a real mission to serve and help others, I loved it right away!
When I'm not working I'm usually dirtbiking with my girlfriend, exploring all of the awesome trails in this beautiful state! Im a big mexican food fan and also really enjoy Indian food (just not too spicy!)… One of my personal goals is to purchase a home in Colorado and to pay off my student loans! I'd love for my clients to know they're in great hands, both with myself and Kind Home, we are aligned in treating people with the utmost respect, finding out what makes them tick, and providing exceptional customer service before ,during, and after a project!
Dakota Hove
Estimator
I am a Colorado Native born and raised in the Applewood area – I love everything Colorado has to offer and plan on calling it home my entire life! It is being a Colorado Native that inspires me to make an impact on this beautiful state I call home to help shape a future here that is positive for present and future generations. I had been working in the commercial construction industry for a little over 3 years prior to joining the Kind Home Team. I was falling out of love with commercial construction when my good friend and drummer in my band, Ryota, drew me to look into a role here at Kind Home Paint. Everyone on the team is so genuinely kind, friendly, and passionate, which is why I decided to come join! 
In my free time I enjoy everything outdoors, as well as making, playing, and seeing live music as much as possible! I am certainly a foodie. I love to cook at home as much as I can as I really enjoy the art of cooking, but I also really like trying new and different cuisines all throughout the city – it is such a beautiful representation of culture. I want to sell out Red Rocks one day! I love to travel – I want to set foot on all  7 continents! But my biggest goal in life is to find fulfillment and joy in everything I do and to leave a positive impact on my friends, family, and community! One thing people should know about me is that I am terribly curious, and will talk about anything with an open ear and an open mind. I am open to new ideas and experiences and always excited for the future! 
Glen Reinecke
Estimator
I am a Colorado Native born and raised in Lakewood.  I was drawn to Kind Home Solutions because of the people and the purpose it serves.  From my first interaction with them, seeing the community impact and positive reviews to actually joining a winning team who cares about every aspect of the client journey.  It's incredibly rewarding to improve someone's home and the community I grew up in. 
On Sundays you can typically find me cruising in my 1958 VW Bug or hanging out with my puppy, Bailey, and friends and family.  I just started skiing two years ago, as a Colorado native I know I am behind the trend starting later in life, but I love it.
My goal is to understand you and your family's needs during your project. I love being able to collaborate with new clients and help them achieve with painting goals. I am all about having FUN during the process as well, life is stressful enough as it is and I want to make your time with us be something that adds joy to your life.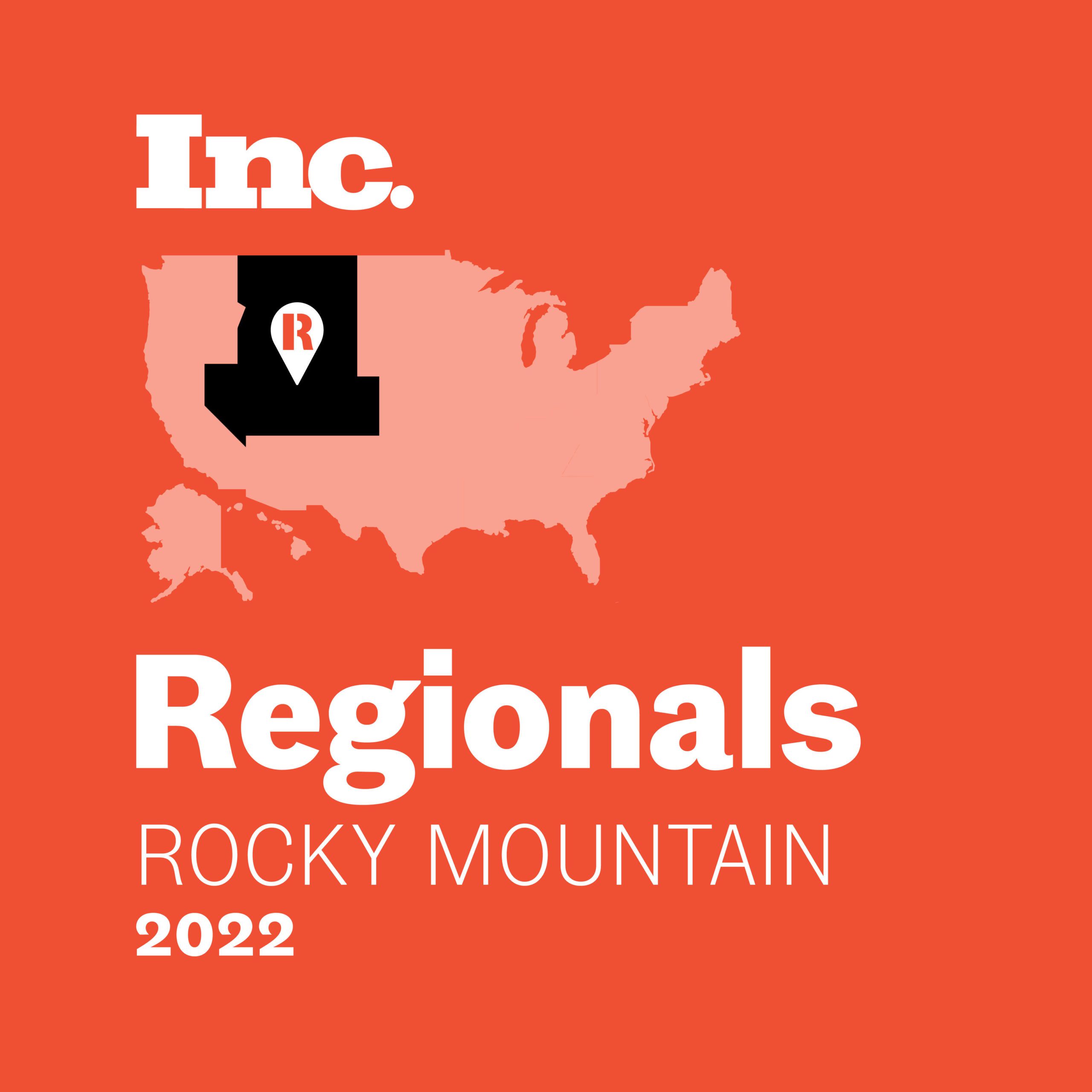 Ready to Make a Change?
Build your career and find meaningful work that you truly enjoy.  Join our award-winning team today!