Meet The

Kind Team
It might be cliché but our people really are what set us apart from other Denver paint companies.  We're thrilled for you to meet our incredible, dedicated, and award-winning team
Lindsay Johnson
Head of Production
I was born in Omaha, Ne. I've been in Colorado for five years. I am part of an amazing family of six. In my free time I love to ski, golf, camp, kickbox, cook, play softball, and travel. I love Colorado for the seasons and the beautiful mountains. Still can't get over how majestic they are!! My short term goal is to enter into a ski competition. A long term goal for me is to buy a house with a big kitchen and backyard.
What I enjoy most about working for Kind Home Solutions is the feeling of a team spirited environment. Everyone works for and with everyone else and you always feel supported to be able to perform your best. I love getting to know my clients and their stories and feeling like I can form a bond with them during our time together. Reaching success takes a perfect balance of well-being, wisdom, wonder, and giving. 
Eric La
Production Team Captain
I was born and raised in Colorado. The mountains have always had a way of attracting me. During the winter I enjoy the thrill of snowboarding and spending time in cabins with the family. During the summer I enjoy visiting the local lakes, golfing, or hiking. Whether it's just seeing how the mountains look today, or just spending time in them during the different seasons, it never gets old. 
I have been in the industry for over 3 years and I really enjoy the feeling of homeowners enjoying their home again. There's something rewarding knowing that what we do can make a place feel more like home and make a change in people's lives. What drew me to Kind Home Solutions is the people. We have a really great team and it's nice to work with people who are kind and really care about what they do. Being a project manager goes hand in hand with my love for the outdoors. It gives me the opportunity to work outside of the office and it also gives me the chance to make great relationships with people. 
I would like our clients to know that regardless of our experience as project managers, we really want the job to feel right. We understand that it is your home and we want to take care of it. So if you have any questions please don't hesitate to ask.
Matt Shyra
Project Manager
I was born and raised in Denver. Moved away when I was 18 for 8 years and just moved back in March. My family consists of my mom, dad and sister. I love Colorado for all of the outdoor activities available and love to raft, camp, fly fish and hunt! In my spare time,  I like to make an impact by helping at animal shelters, and I used to guide fishing trips for veterans through a cool organization. In the short term, I'd like to read 3 or more books this year, and would love to purchase a house in the next 2-3 years for a long term goal. My favorite food is either Mexican or BBQ! 
I have been in the industry about 3 years now.  What drew me to the role was the opportunity to help people, which I find very rewarding. I enjoy working for Kind Home Solutions because I really enjoy the camaraderie and cohesiveness of the people and how passionate everyone is about what they do for the company. I love our clients and their reactions and appreciation for a job well done! 
I believe that success takes a lot of hard work. It can't come overnight and I think to be successful at anything, you have to put in the time and effort to reap the benefits of it. I truly feel that Kind Home Solutions embodies that in each of our employees and what we bring to our clients.
Phil Nguyen
Project Manager
I was born in Orange County, California and moved to Colorado in 2001. My parents found a better opportunity here in beautiful Colorado and I'm so grateful that they decided to make the move.
I learned about KHS through one of my best friends, Eric, who is also a Project Manager here. We were talking about work one day and the things that Eric said about Kind Home really made me think highly of the company and that made me want to join their team. 
In my spare time I love to bowl, shoot pool, fish, and camp! I also play flag football year round in different leagues around Denver. However, my favorite way to spend my free time is with my beautiful family!
How I make a difference in my community is through small gestures of kindness. Whether it's a simple smile/hello or a conversation. You never know what someone is going through and a small gesture can go a long way.
My favorite place to eat is The Crawling Crab!! I definitely commend it. I am a crawfish fanatic!!! I love having seafood boils with friends and family!
My personal goals are fairly simple. My main goal is to provide for my family and give them the best that I can, they deserve the absolute best from me. Another goal of mine is to maintain a positive outlook on life, even in the toughest of times. I want to be a role model that someone can look up to.
I want my clients to know that I will do what it takes to ensure that their experience will be as smooth and seamless as I can possibly make it.
Keith Parker
Project Manager
I'm from Golden, CO, born and raised! What's kept me here over the years is not only the amount of sunshine we get, but also the over abundance of outdoor activities we have available throughout the entire year.
I've been in the painting industry for about 7 years with Sherwin Williams.
What drew me to Kind Home is definitely the people and culture. Working at Sherwin Williams, I became familiar with all of the paint companies in the Denver area. Out of all the painting companies I've worked with in my tenure at Sherwin Williams, Kind Home was always by far the nicest to work with. The employees never seemed to dread their job or even have the same stress levels that other contractors appeared to have. 
In my spare time I play in a recreational softball league and coed kickball league and I'm also an avid fisherman. I go to as much live music as I can as well (specifically country music).
One of my favorite places to eat  is Woody's wood fired pizza in Golden. It's by far the best spot to be at any time of the day!
I want all of my clients to know that they will always feel welcomed and appreciated when they work with me. They can always feel comfortable voicing any concerns about their projects that they might have and I'll do my best to take care of any questions or concerns along the way.
Brad Drotar
Project Manager
I'm from Maryland and just moved to Colorado! I was drawn to Kind Home because of how the company treats their employees and clients. They care more than any company that I've ever seen and the values of the company match up directly with my own. I'm all about doing what is right, and that is what Kind Home expects from us. 
In my free time I enjoy fishing, snowboarding, working out, fantasy football, and hanging out with my girlfriend and our dog Woody. 
I'm still new to Colorado, so I have yet to discover my favorite place to eat, but my favorite food is my dad's deer steaks and hand-cut fries. 
A couple of my personal goals is to one day be a professional fisherman and buy our first house on a big piece of land. I'd like to rescue a bunch of dogs too! 
I'd like my clients to know that I always have your best interest in mind and will do the right thing by you and your home. Also, expect me to ask to pet your dog. I look forward to meeting you! 
Kurt O'Donnell
Project Manager
I am a Colorado native who grew up in Ken Caryl, Littleton and love living in colorful Colorado! I have been in the construction industry for 20 years, I was drawn to Kind Home Solutions because it has a reputation for putting out high quality work as well as having a fun and energetic workplace for employees. As a project manager I will utilize my industry knowledge to champion for my clients. I will be there with you every step of the way, ensuring that each project is completed with the upmost care. I want each client to feel confident that myself and Kind Home will execute their vision successfully and that they are the heart of the business. I strive to constantly improve my skills and learn as much as I can with the completion of each job.
In my free time I focus on spending time with my wife, Katy, and my daughter Teddi. We also have a Boarder Collie named Louis, he is wild and crazy and full of energy. I work hard each day to give Teddi opportunities to grow, thrive and be the best she can be. Our family loves spending our weekends gardening, enjoying the outdoors, and taking care of our beautiful yard along with spending as much quality time with family and friends as we can.
Rowan Welton
Project Manager
My name is Rowan however a lot of people just call me row as it is easier to remember.
Originally I'm a Kansas boy from Wichita. My family really enjoyed vacationing in Keystone to
ski and we grew to love the Colorado culture. So when I was around 10 we moved to Colorado.
I've attended Danial C. Oakes, Highlands Ranch High, and Standley Lake High before getting
accepted to college at CU Denver for Architecture. I was accepted to the National Society of
Leadership and Success as a student and majored in biophilic design and sustainable building
systems. While attending college I've also worked as a journeyman carpenter, superintendent,
project manager, and freelance contractor in various fields of construction.
I've always been an active guy and always seem to keep my life occupied doing one thing or
another and always hanging out with close friends. I play tennis and enjoy golfing. I find working
out to be a commodity to my mental and physical wellness, however I'm trying to build less
muscle and work more on my cardio. I'm a big foodie and by that I mean… I have a big appetite
and you can always find me hungry. I believe setting goals plays a big part in personal growth
and building your dream future. I also find motivation and education from books and podcasts.
One of the first life coaches who inspired me was Tony Robbins.
I try everyday and think of ways to better my community and life through my skillset. When I
graduated college I wanted to start a business focused on exterior biophilic projects (parks,
benches, fences, pergolas, greenhouses, etc.). However, I found running a business by myself
as a startup turned out to be much more challenging than expected. I really enjoy finding
alternative remodel benefits for existing construction and creating inclusivity for nature in our
day to day life. Being able to educate and contribute as a source of architectural good for the
community is my definition of success.
In my free time I focus on spending time with my wife, Katy, and my daughter Teddi. We also have a Boarder Collie named Louis, he is wild and crazy and full of energy. I work hard each day to give Teddi opportunities to grow, thrive and be the best she can be. Our family loves spending our weekends gardening, enjoying the outdoors, and taking care of our beautiful yard along with spending as much quality time with family and friends as we can.
Stephen Andzuzewski
Project Manager
I am a Chicago transplant that moved to CO in early 2021 that loves to paddle board and play up in the mountains. My wife & I are regulars at Safta & Grabowski's Pizza. I was drawn to KHS because the "Kind" company culture meshed the best with my backgrounds in both Project Management & Hospitality Management. My main goal is to make sure all my clients are 100% satisfied with every project that I am involved in. Looking forward to meeting YOU!
Chris Griffey
Paint Technician
I'm a Colorado native and I've been with my wife, Anastasia for 20 years since high school. We have 3 kiddos – a boy, Aryas and 2 girls, Anessa and Alianna. I have been in and around the painting industry for about 15 years. I've worked inside the stores, on paint crews and I've also been a Project Manager. ln my spare time I really enjoy working on my car, a 1988 Mustang Foxbody and my motorcycle, a Harley Sportster. I play guitar, bass and a little drums as well. I've been in a few bands and played lots of places in and around the Denver metro area. The coolest place I've played was when my band played a headlining show at the Gothic Theater. I also enjoy smoking food with my wife on our smoker. My favorite thing to smoke is my Cherry Chipotle pork ribs, with my home made Cherry Chipotle BBQ sauce.
Funny story about Kind Home, I actually came to the company working on a paint crew. I called Michael for the crew, since I've know him for years. We got to talking and he asked if I'd be interested in coming aboard. Of course I was! Its a great company. I really enjoy working with people and helping them through the process of making their home project something to be proud of.
Benjamin Vazquez
Paint Technician
I was born and raised in Colorado and I've been painting since my freshman year in high school. After working for an HVAC company for 2 years, I returned to the paint industry and have been running my own paint crew since 2019. 
I was drawn to this role because I'm looking to move ahead in this industry and I have plenty of ideas that I believe can help ease the paint process and bring high quality to job sites. 
In my free time I like to game when I have a chance, but most of my time is spent with my kids and my wife. Going out and creating memories is something I look forward to every chance we get. 
I think it's really important to help those in need when you can. I came from a tough childhood and lived in communities where we seemed to barely get by. I want kids to grow up knowing that there's people out there who care and want to give back.
One of my favorite restaurants was called Champa Burger, but it has since closed. I think you can't go wrong with Texas Roadhouse though. 
I'd like clients to know that I love what I do and I constantly try to improve my skill set. I'm never afraid to learn from my mistakes and take on new challenges. My goal is to make sure I provide you with the highest quality work possible.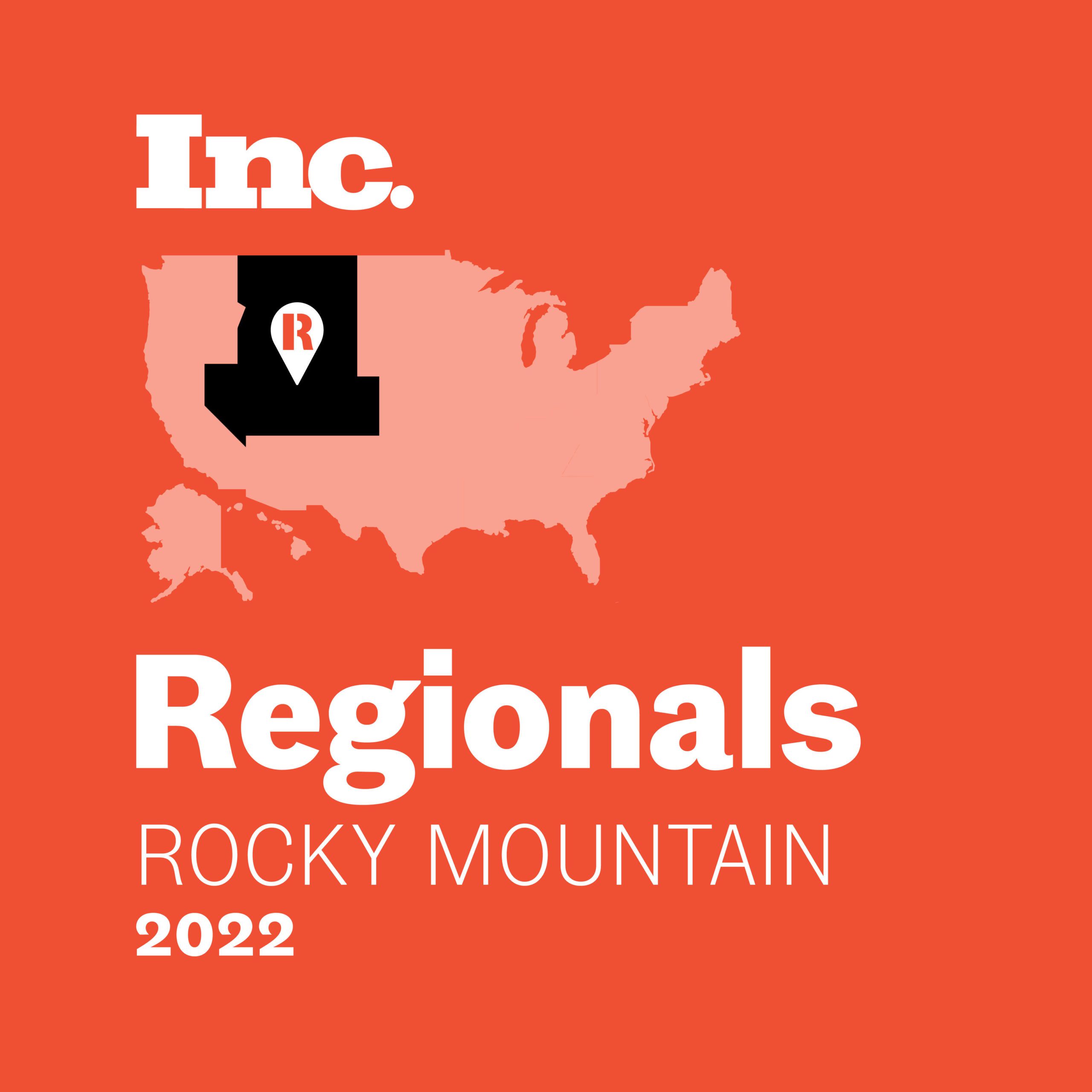 Ready to Make a Change?
Build your career and find meaningful work that you truly enjoy.  Join our award-winning team today!