Kind Home Painting – Denver Colorado's
Most Professional Painter
Schedule a quote for exterior painting. Quotes are completely free and no obligation.
Schedule a quote for interior painting. Quotes are completely free and no obligation.
Request a quote for smaller exterior or interior projects. Ideal for small spaces or 1-2 rooms.
Our Promise To You:
The Kindness Pledge
We promise that every member of our team will treat you and your home with respect, love, and kindness from start to finish. This means respecting your time, your space, and your family every step of the way.
With so many paint companies to choose from you can feel extra good about working with Kind Home Painting Co. because a portion of your project will go directly back into improving the community through the Kind Communities Outreach Program.
You want peace of mind that you and your home will be respected and taken care of so you won't pay a dime until your project is completed, an inspection is done, and you are 100% satisfied.
Your paint is covered by our no-exclusions warranty which covers everything from fading to damage from kids, cars, dogs, and bbqs.
Our Mission
Kind Home Painting Co. transforms homes using premium paint products and superior customer service so every homeowner can experience the home of their dreams.
In a market with countless paint companies to choose from and low standards for customer service and quality , why do we choose to push the envelope on industry standards and not conform?
People come first.  We're driven to deliver a client experience that homeowners rave about, meaning we prioritize customer satisfaction and producing work that is built to last.  By holding ourselves to a higher standard at the expense of maximizing profits, we can serve our clients better and foster a community for people passionate about great service.
Kind Homes has the best customer service. They are reliable, prompt, true to their word, and are customer-focused. We have used them for painting both the interior and exterior of our house and they
 did an excellent job. We will definitely be using them for any future home projects!
I had a great experience working with kind home solutions. Their communication throughout the process was very clear. They did a great job fixing some wood on my home and the painting turned out great
. I would recommend this company
The whole team at Kind Home Solutions was great. They were very thorough, easy to work with, had competitive prices, and the whole experience was smooth. The work was very high quality and took the ex
act time they estimated. I strongly recommend them!
My neighbor recommended this company and I'm so grateful she did! They were extremely responsive and communicated every step of the process. Phillip was especially awesome. Also, our siding needed 
a lot of repair and their carpentry crew truly worked magic. I love how our house looks!
Stellar communications throughout. Super helpful and friendly. Their painter for a day program worked great for our smallish job and their work is excellent. So glad to finally find a wonderful painti
ng company
Ari was an Amazing project manager. She made sure all of our requirements were fulfilled. Thank you Kind Home Solutions for such a professional paint job. My house looks like a totally new home.
Project manager was Eric crew was Jose Ricardo and Alex great service great job was on time professional and clean. Would definitely use them again . Everything was covered and cleaned up when left .
I am very happy with the service I received from the project manager Eric L. He was very thorough in ensuring that my paint project (cabinets) was completed to my level of expectation. If you use this
 company ask for Eric L.
Client Testimonials
You deserve a paint contractor who will call you back, who shows up on time, and who delivers on promises. Hear it straight from one of our clients.
Our Clients Love Us!
Kind Home Painting Co. challenges the status quo by raising the bar for customer service. The goal? To create raving fans across the front range.
Working With Kind Homes
Your home is in good hands because our systems are designed to give you the best paint job possible. Learn more about our incredible team!
Ready To Schedule Your
Estimate?
Professional Color Consultation
Dedicated project manager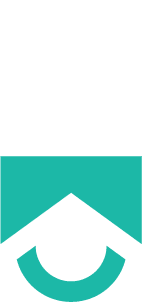 Frequently Asked

Questions
Are your estimates free?
Absolutely!  All of our estimates are complimentary and no obligation.  For most projects your Estimator will provide you with a quote right on the spot.
What does your paint warranty cover?
We offer a no-exclusions warranty on both interior and exterior paint projects.  Our industry-leading warranty covers chipping, fading, peeling, cracking – even damage from kids, cars, dogs, and BBQs.
In Kind Home Painting insured?
Absolutely! We are fully insured with $2,000,000 in general liability and workers comp.
Are you a local Colorado painter?
Kind Home Painting Co. is locally owned and operated right here in Englewood, Co.  We proudly serve most of the Denver metro area and Boulder.
Can you help with wood replacement or gutter repair?
Yes! Our service technicians can help with exterior wood replacement and gutter repairs.
Learn more >
Which paint products do you use?
Your satisfaction and peace of mind are our top priority so we use only the best paint and prep products from reputable paint brands like Sherwin Williams and Benjamin Moore. Check out our
service pages
for more details.
Do you help with color selection?
Our team of certified color designers would love to help you with the color selection process.  Meet with a designer, review color swatches, order samples, and confirm color placement with digital mockups.
Are you lead certified?
Yes! We'll test your home for lead at the estimate and if it's positive we'll be sure to follow all lead precautions to keep you and your family safe.
Ready To Schedule Your
Estimate?
Building Kind Communities
Outreach Program
We're grateful to have the opportunity to serve so many incredible Colorado communities and feel it's our responsibility to leave a positive lasting impact on each one.  The Kind Communities Outreach Program takes a portion of every project we complete and reinvests that money back into the community.  
In home services for families in need
BACKPACKS DONATED TO STUDENTS
TOYS DONATED TO COLORADO KIDS IN NEED
It can be tricky to find color schemes that meet your vision and that will be accepted by your HOA. Check out our 5 HOA Friendly Colorado Exterior Color Schemes that will help with your color selection.
read more
Ready To Schedule Your
Estimate?