The Best Interior Paint Warranty in Denver
At Kind Home Painting Company we always strive to improve the client experience. It is the driving force behind all we do. We know painting your home is no small feat and it can be an investment of both your time and money. That's why we want to make sure you feel taken care of even long after we've completed your project. With that being said, we have upgraded our interior warranty options for our clients. 
Prior to this upgrade we only warrantied interiors for one year. Even a one year interior warranty in our industry is pretty rare. But, as one of the best painting companies in Denver, we believe it is our responsibility to do what is right for our clients and lead by example. That's why we've added up to 3 Years to our Interior warranty. Ultimately, we aren't warranting just a paint job, but a relationship with you. 
Interior Warranty Options
Our new interior paint warranties options for our clients across the Denver metro are as follows:
1 Year Warranty – Sherwin Williams Cashmere
2 Year Warranty – Sherwin Williams Duration
3 Year Warranty – Sherwin Williams Emerald
We have a commitment to only using the highest quality paint products on the market and each of these paint products are Sherwin Williams top-tier interior paints. While you can choose from other paints, these are the only paints that we warranty because we stand behind their quality. Each of these paints are specifically designed for premiere interior painting. They each have their own unique properties that help them stand apart from other paint products. 
Contains a silky, low-stipple appearance. It is a paint and primer in one and has a smooth, buttery application. 
Ideal for high-traffic residential spaces because it cleans easily and has great durability, especially in moist environments like a bathroom. It also has properties that help it to retain color and have a less visible shine after washing. 
Sherwin's best interior paint. It will provide your walls with exceptional coverage, durability and washability. It is also a paint and primer in one with stain blocking technology to provide you with added protection from wear and tear. Last, but not least, it contains antimicrobial agents that inhibit the growth of mold and mildew. 
You can also upgrade Sherwin Williams Emerald Urethane Enamel for painting your interior trim. Emerald Urethane Enamel will provide your trim and doors with a smooth and luxurious finish. This paint was created with a water-based, urethane-modified alkyd to look and feel like an oil finish. This is a paint that is perfect for areas that are frequently cleaned. 
What does our Interior Warranty Cover?
Our interior paint warranty covers 100% of our workmanship as well as any fading, chipping, cracking or peeling. We are also happy to cover damage from things like kids, dogs, furniture etc. because we know life happens. Any issues you may have with your paint job we are here to help. We think it's just the KIND thing to do!
We cover all labor and materials for any interior paint warranty. All you need to do is file a warranty claim and we'll take care of the rest. All you need to do to file a claim is give our office a call and explain whatever issues you may be experiencing with your paint job. From there we'll get your warranty scheduled and taken care of within 30 days. 
Not All Paint Warranties Are the Same
When it comes to contractor's house painting warranties, not all are created equal. It's important to get your warranty in writing, and to make sure that you fully understand the terms and conditions of your warranty. Here are some questions you should make sure to ask about your warranty: 
How long is the warranty good for? 

What does it cover exactly? 

Does it cover workmanship only? 

What does the warranty define as a defect? 

Are materials and labor included?
Be sure to ask your painter these questions before making your decision to work with them or not. We've seen painting warranties from painters across the state and there is almost always some fine print or caveat that creates a riff in the warranty process.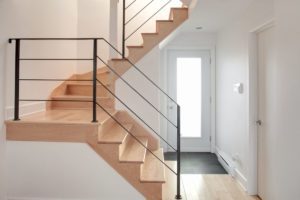 Kind Home Painting Co. Interior Warranty
We hope that this helps you to understand our warranty options and what they cover, as well as our philosophy behind why we provide such an outstanding warranty. Your happiness and satisfaction is our top priority and we hope to be your painter for years to come 🙂
For more information, be sure to visit our Interior Painting page, and for inspiration head on over to our Instagram! You can also check out our parent company Kind Home Solutions for even more great content. Thanks for reading!